"Don't ever let somebody tell you…You can't do something.  Not even me alright. You got a dream…You gotta protect it.  People can't do somethin' themselves, they wanna tell you you can't do it.  You want somethin', go get it. Period." ~Will Smith, The Pursuit of Happyness
GPP:
"DT"
Five rounds of:
12 Deadlift, (155/105-pounds)
9 Hang Power Clean, (155/105-pounds)
6 Push Jerk, (155/105-pounds)
For time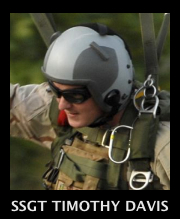 In honor of USAF SSgt Timothy P. Davis, 28, who was killed on Feburary, 20 2009 supporting operations in OEF when his vehicle was struck by an IED.

Timothy is survived by his wife Megan and one-year old son T.J.

Competitor's:
"HAMMER"
Five rounds of:
5 Power Cleans, (135/95-pounds)
10 Front Squats, (135/95-pounds)
5 Jerks, (135/95-pounds)
20 Pull-ups
Rest 90 seconds between each round
Each Round For Time
U.S. Army First Sergeant Michael "Hammer" Bordelon, 37, of Morgan City, LA, assigned to the 1st Battalion, 24th Infantry Regiment, 1st Brigade, 25th Infantry Division (Stryker Brigade Combat Team), based out of Fort Lewis, WA, died on May 10, 2005, from injuries sustained when a car bomb exploded near him in Mosul, Iraq on April 23, 2005.

He is survived by his wife Mila; children Mike Jr., Jacob, and Johanna; mother Dolores; and sister Doreen Scioneaux.

http://crossfitinvasion.com/wp-content/uploads/2016/08/CF-Invasion-Logo-Avenger-Style-1030x824.png
0
0
AVW
http://crossfitinvasion.com/wp-content/uploads/2016/08/CF-Invasion-Logo-Avenger-Style-1030x824.png
AVW
2013-10-04 19:00:00
2013-10-04 14:41:48
WOD: 10.5.13