"Happy Valentine's Day! And if this is news to you, my guess is you're probably alone. Valentine's Day is often times a, well, it's a manufactured day that really doesn't mean anything." -Jon Stewart
WOD:
"The Annual St. Valentine's Day Massacre"
Seven Rounds (one for each murdered mobster) of:
19 Front Squats (45/25 pound plate)
29 Lunges (alternating leg)
19 Overhead Squats (45/25 pound plate)
14 Burpees (jump onto plate)
29 Push-ups
19 Push Press (45/25 pound plate)
29 Tuck-ups
Complete in as short a time as possible.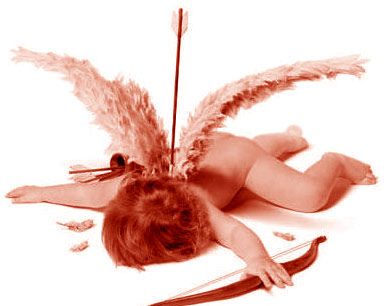 The Saint Valentine's Day massacre is the name given to the 1929 murder of 7 mob associates as part of a prohibition era conflict between two powerful criminal gangs in Chicago: the South Side Italian gang led by Al Capone and the North Side Irish gang led by Bugs Moran.
http://crossfitinvasion.com/wp-content/uploads/2016/08/CF-Invasion-Logo-Avenger-Style-1030x824.png
0
0
AVW
http://crossfitinvasion.com/wp-content/uploads/2016/08/CF-Invasion-Logo-Avenger-Style-1030x824.png
AVW
2014-02-13 18:06:43
2014-02-13 18:05:19
WOD: 2.14.14