"Football is not a contact sport, it's a collision sport-dancing is a contact sport."

~Vince Lombardi
WOD:
"KALSU"
100 Thrusters (135/95-pounds)
*At the beginning of every minute perform 5 Burpees, for the rest of the minute perform as many thrusters as you can.
For Time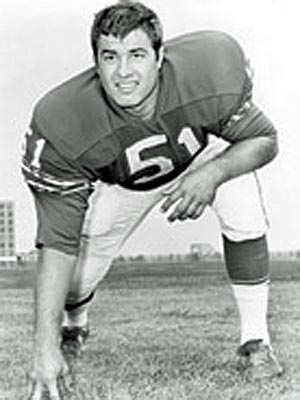 Kalsu was a starting guard in 1968. He played the entire season and was the Bills' team rookie-of-the-year.[1] Following the 1968 season, to satisfy his Reserve Officers' Training Corps (ROTC) obligation, he entered the Army as a Second Lieutenant and arrived in Vietnam in November 1969 as part of the 101st Airborne Division. He was killed in action on July 21, 1970 when his unit came under enemy mortar fire at FSB Ripcord near the A Shau Valley.[2] His family, out of respect, refused to talk in detail about the circumstances surrounding his death.
Lieutenant Kalsu had one child, a daughter named Jill. At home in Oklahoma City, his wife, Jan Kalsu, gave birth to his son, James Robert Kalsu Jr., on July 23. Mrs. Kalsu was informed of her husband's death only hours later. Kalsu was the only recently active professional football player to lose his life in the Vietnam War.
The Again Faster Mic'd Instructor – Thrusters
http://crossfitinvasion.com/wp-content/uploads/2016/08/CF-Invasion-Logo-Avenger-Style-1030x824.png
0
0
AVW
http://crossfitinvasion.com/wp-content/uploads/2016/08/CF-Invasion-Logo-Avenger-Style-1030x824.png
AVW
2014-02-01 18:37:02
2014-02-01 18:37:02
WOD: 2.2.14