The right of the people to be secure in their persons, houses, papers, and effects, against unreasonable searches and seizures, shall not be violated, and no Warrants shall issue, but upon probable cause, supported by Oath or affirmation, and particularly describing the place to be searched, and the persons or things to be seized.

~Fourth Amendment to the United States Constitution
30-minute time cap of:
"JARED"
Four rounds of:
Run 800 meters
40 Pull-ups
70 Push-ups
For Time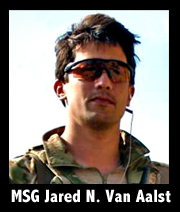 U.S. Army Master Sergeant Jared N. Van Aalst, 34, of Laconia, NH, assigned to the U.S. Army Special Operations Command, based in Fort Bragg, NC, died August 4, 2010, in Kunduz province, Afghanistan, of wounds suffered while his unit was conducting combat operations.

He is survived by his wife, Katie Van Aalst, his daughters Kaylie and Ava, and a posthumous son, Hugh Jared.

"Jared" Hero WOD
http://crossfitinvasion.com/wp-content/uploads/2016/08/CF-Invasion-Logo-Avenger-Style-1030x824.png
0
0
AVW
http://crossfitinvasion.com/wp-content/uploads/2016/08/CF-Invasion-Logo-Avenger-Style-1030x824.png
AVW
2013-07-04 14:37:33
2013-07-05 14:33:16
WOD: 7.5.13