"We do not err because truth is difficult to see.  It is visible at a glance.  We err because this is more comfortable." ~Alexander  Solzhenitsyn
Skill: CrossFit Rope Climbing Technique
GPP:
"MOORE"
20-min AMRAP:
15 ft Rope Climb, 1 ascent
Run 400 meters
Max rep Handstand Push-ups
For Max rep Handstand push-ups
Officer David S. Moore, 29, of the Indianapolis Metropolitan Police Department, died on January 26, 2011 from gunshot wounds suffered on January 23, 2011 when he stopped a stolen vehicle and the driver opened fire at him.

He is survived by his mother Jo Ann, father Spencer, and sister Carol Bongfeldt.

Competitor's
"BREHM"
10 Rope Climbs, (15-feet)
20 Back Squats, (225/155-pounds)
30 Handstand Push-ups
40 Calorie Row

For Time: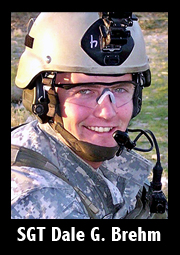 U.S. Army Sergeant Dale G. Brehm, 23, of Turlock, CA, assigned to the 2nd Battalion, 75th Ranger Regiment, based in Fort Lewis, WA, died on March 18, 2006, when he came under small arms fire from enemy forces during combat operations in Ar Ramadi, Iraq.

He is survived by his wife Raini, father William, stepmother Linda, and mother Laura Williams.
http://crossfitinvasion.com/wp-content/uploads/2016/08/CF-Invasion-Logo-Avenger-Style-1030x824.png
0
0
AVW
http://crossfitinvasion.com/wp-content/uploads/2016/08/CF-Invasion-Logo-Avenger-Style-1030x824.png
AVW
2013-05-22 20:00:06
2013-05-22 20:00:49
WOD: 5.23.15