"Working hard becomes a habit, a serious kind of fun.  You get self-satisfaction from pushing your self to the limit, knowing that all the effort is going to pay off."

~Mary Lou Retton
Core:
"Six Minute Abs"
Perform each exercise for one minute:
1. V-Ups
2. Tuck-ups
3. Reverse Crunches
4. Leg Raises
5. In and Outs
6. Crunches


For total reps
Fitness:
For Time:
Run 800m

Row 1000m

Run 800m
Performance:
"JERRY"
Run 1 mile
Row 2K
Run 1 mile
For time: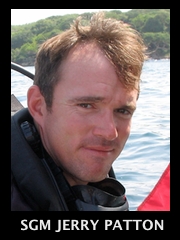 Sgt Major Jerry Dwayne Patton, 40, died on 15 October 2008 during High Altitude High Opening (HAHO) training while assigned to Army USSOCOM preparing for deployment to Afghanistan.

Jerry is survived by his wife Molly and his sons Chad, Cody, Chase and Connor.

"Jerry" in 22:19 by Eric Siegel
http://crossfitinvasion.com/wp-content/uploads/2016/08/CF-Invasion-Logo-Avenger-Style-1030x824.png
0
0
AVW
http://crossfitinvasion.com/wp-content/uploads/2016/08/CF-Invasion-Logo-Avenger-Style-1030x824.png
AVW
2014-06-19 19:13:43
2014-06-19 19:13:43
WOD: 6.20.14