"No retreat, no surrender. That is Spartan law. And by Spartan law, we will stand and fight… and die. A new age has begun: an age of freedom! And all will know that 300 Spartans gave their last breath to defend it!"
Fitness:
"THE 300 WORKOUT"
25 Pull-ups
50 Deadlifts (135/95-pounds)
50 Push-ups
50 Box Jumps (24″/20″)
50 Around the Worlds
50 Kettlebell Clean and Presses (35/26-pounds)
25 Pull-ups
For Time
Double Kettlebell Clean with Jeff Martone
Performance:
"BREHM"
10 Rope Climbs, (15-feet)
20 Back Squats, (225/155-pounds)
30 Handstand Push-ups
40 Calorie Row

For Time: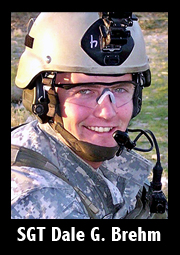 U.S. Army Sergeant Dale G. Brehm, 23, of Turlock, CA, assigned to the 2nd Battalion, 75th Ranger Regiment, based in Fort Lewis, WA, died on March 18, 2006, when he came under small arms fire from enemy forces during combat operations in Ar Ramadi, Iraq.

He is survived by his wife Raini, father William, stepmother Linda, and mother Laura Williams.
http://crossfitinvasion.com/wp-content/uploads/2016/08/CF-Invasion-Logo-Avenger-Style-1030x824.png
0
0
AVW
http://crossfitinvasion.com/wp-content/uploads/2016/08/CF-Invasion-Logo-Avenger-Style-1030x824.png
AVW
2014-08-15 19:15:35
2014-08-15 19:17:38
WOD: 8.16.14